Leak Detection and Repairs
What happens if there is a leak in the roof?
The truth is, most roofs can be repaired and don't need to be replaced. That is why at Customer 1st Roofing we will never send out a salesman to check out a leak or repair on your home. We believe that it's not our job to sell you something but rather, we will send out an experienced roofing technician who will resolve any issues concerning your roof.
Our team of professionals is trained to repair all types of roofs including tile, asphalt shingles, foam, metal, and flat/low sloped. We are also experienced in woodwork, including fascia, trim, and rotten or warped plywood. Whether you have a slow leak, missing shingles, or some broken or misplaced tiles, we will fix your roof the first time.
At Customer 1st Roofing our goal is to resolve your issues with quality repairs to ensure your roof will continue to protect your home for years to come.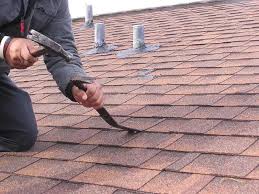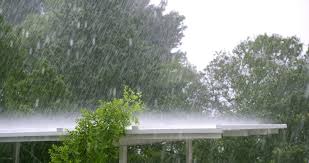 Signs of a leaking roof
During and after a rain storm you should always walk through your home and look for the following signs of water leakage:
* Water dripping from the ceiling, light fixtures, ceiling fans
* Bubbling or sagging in drywall or wallpaper
* Moisture along carpet/wall transitions
Roof leaks most often have to penetrate through your roof first, then your attic insulation, then through your drywall. So leaks may not appear right away or at the time of a storm. But progressively, this will get worse with multiple rain storms and you may start to notice brown staining on the ceilings or walls.
Stress cracks in the drywall are often times thought to be a roof leak so check for yellow or brown staining surrounding those areas, which will indicate a roof leak or water damage. Our professionals can determine if these areas are caused by a roof leak or just stress.
Early detection can prevent costly roof and drywall repairs in the future!
Leak repairs
Finding where a leak is coming from can sometimes be difficult, even for a professional. That's why at Customer 1st Roofing our crews have extensive knowledge and experience in tracking down leaks. We will do a thorough inspection of the inside and outside of your home and determine the exact area on your roof where the leak is coming from. We will then examine those areas that are most vulnerable to leaks such as flashings, penetrations, improper installation, and damaged or missing roofing materials. Once the vulnerable areas have been pinpointed we will then inform you of what corrective measures need to be taken and how much the repairs will cost. Once you've approved our estimate we will proceed with the recommended repairs to provide you with a lasting solution.
And we will never charge more than what we've quoted!