At Customer 1st Roofing, Inc., we use the highest quality materials on any new construction or re-roof projects. We are always searching available products to ensure cutting edge advancements in materials are always used on our jobs. Why? Because we believe you should have the best product choices available to choose from. We will show you in person the different products out there, let you feel them, tear them, bend them so that you can see and choose for yourself which product you want protecting your home. We believe in providing you with a variety of options to choose from as well to inform you the best we can, so that you can be a part of the decision process with your new roof.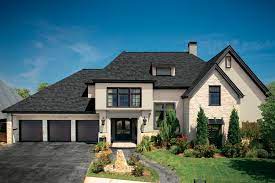 At Customer 1st Roofing, we provide warranties extending much longer than the industry standard. We know that using higher quality materials installed by our experienced technician's means that you can be assured that your roof will last.
Choosing a Roofing Contractor
Choosing a roofing contractor can be a daunting task. With hundreds of roofing companies throughout the valley here are some things you should consider:
Always hire a local company. Many companies will come to Arizona after a hail/wind storm and set up shop. When the work dries up they vanish leaving you to fend for yourself if your roof leaks. These people are often referred to as storm chasers.
Only hire a Licensed, Bonded and Insured Roofing Contractor. Don't just take their word for it. Research the companies you get bids from; make sure they have proper roofing licenses and request insurance certificates showing current General Liability and Workers' Compensation insurance. Go to http://www.azroc.gov/ to research your contractor's license.
Check all businesses on the BBB (Better Business Bureau) Checking the BBB will give you ratings on the business as well as comments/complaints giving you greater confidence in who you choose. http://central-northern-western-arizona.bbb.org/
Ask questions. Don't be afraid to ask questions. Have your contractor clarify anything you don't understand. Example: If you need a new shingle roof, ask your contractor if they use nails or staples? The answer should be nails. Your contractor is there to serve you, not to sell you something you don't need or want. Always know what your contractor is offering you and what all your options are.
Do your own research. Unfortunately, some roofing contractors have given our industry a bad reputation. Inform yourself on basic roofing lingo. Always research available materials and building code. You don't need to know everything but knowledge of basic information will help make an informed decision.
At Customer 1st Roofing, we want you to be informed. Go to our Ask A Roofer page for answers to our most frequently asked questions. You can also send us your questions and we will get back to you as quickly as possible with the answers. We want to be there to help you with your roofing project, whether you use us or not.